Some individuals across the world do things that leave others in shock. For example, people are actually snorting instead of Rubbing or Spraying Isopropyl Alcohol. Can you believe this?
While snorting or nasally inhaling Rubbing Alcohol isn't medically recommended, some individuals risk performing and even follow this stunt. There are a variety of Alcoholic beverages available in the market for consumption.
They taste good, they are safe, and if you take them in moderation, you may even get some health benefits.
However, Rubbing Alcohol isn't a liquid one should consume. From drinking to inhaling, snorting, or absorbing, it isn't safe for any such purpose.
What happens if Rubbing Alcohol gets in your nose?
If you are a curious head for all the unusual tasks, consider searching about them online instead of trying them on your own. 
For times when you accidentally snort water in your nose, how does it feel? Isn't it disgusting how water enters deep into your nostril, then around your eyes, and even irritates your throat?
This condition is still simpler because water is the purest liquid, and it never put people in pain. However, if you replace it with Rubbing Alcohol and snort it, the results may worsen further. 
Rubbing Alcohol on delicate skin proves tingling and irritative. Besides that, when it evaporates it leaves a cooling sensation behind.
So, combine the discomfort of liquid on your nose, throat, and around your eyes with the tingling and irritative feeling. The end result will leave you pretty uncomfortable and with an eye-watering experience. 
What does snort or inhaling Rubbing Alcohol does inside the body?
While you drink an Alcoholic liquid or any other liquid for that matter, your internal organs dilute it.
Our stomach and liver have dehydrogenase enzymes that break down Isopropyl or Ethanol in the Alcohol.
This process prevents individuals from getting drunk too early. However, when you inhale Rubbing Alcohol liquid, the process of dilution does not exist anywhere.
Instead, Alcohol, without being processed straight, goes into your bloodstream. This makes the effect of Alcohol more intense within no time.
Is it bad to get Rubbing Alcohol in your nose?
Getting Rubbing Alcohol in your nose (by snorting or inhaling) can make the individual feel super disgusting.
It will damage the sensitive tissues inside your nose and even the internal respiratory track.
The individual might also throw up, find difficulty in breathing, or may experience dizziness. 
How do you clean the inside of your nose?
Cleaning the inside of the nose is essential, but people often overlook the need.
Though some individuals clean their noses using earbuds or fingers (don't disgust), their noses still might ask for deep cleaning. 
Here is all about how you can clean your nose from inside. Have a look:
Clean inside your nose using a bulb syringe or a neti pot
Slightly tricky, but the bulb syringe or net pot method is the most effective way of cleaning inside the nose.
Neti Pot is an ancient Indian method that has been in existence for thousands of years. 
Firstly, get yourself a Neti Pot or a Bulb Syringe from your local drug store. You can also find these easily on online platforms. 
Now wash your hands nicely and fill the bulb/ pot with a saline solution. 
NOTE: Make sure you clean the bulb/ pot well before using it.
Neti Pot Sinus Rinse Bottle Nose Wash Cleaner Pressure Rinse Nasal Irrigation for Adult & Kid BPA Free 300 ML with 30 Nasal Wash Salt Packets and Sticker Thermometer…
BREATHE BETTER - This sinus rinse bottle does a great job cleaning your nose. Helps you breathe much better without becoming addicted to Afrin.
EASY TO USE - Simply turn the neti pot upside down and press the button. You do not need to squeeze the nose cleaner. Gravity does the rest. The sinus rinse bottle squirts water in one nostril and drains out the other.
SOOTHING STREAM - The stream of the neti pot gently flows through the nostrils. It's not trying to force water through your congestion, Hydrating and soothing.
NO LEAKAGE - Each junction of the neti pot is designed to avoid leaks. No need to worry about water is shooting out of your nose.
24 HOURS FRIENDLY CUSTOMER SERVICE - Comes with 30 packs of nasal wash salt. This neti pot provides 30 days replacement and 24 hours friendly customer service.
Stand over a washbasin, place the bulb/ Neti pot in your left nostril and squirt the mixture there gently.
Here do not inhale the solution but aim it towards the back of your head. The first-timers may find it difficult, but you will find the process easy with a few tries. If required, you can also take guidance from someone who already follows this method. 
You will now be able to get the solution into your nose without trying to inhale it.
Now bow your head towards the sink and exhale sharply through both nostrils removing excess water and mucus. Though avoid pressing your nose as it can pressure your ear canal.
Follow the same process with another nostril as well. 
Clean inside your nose using a Nasal Spray
Your local pharmacy deals in several over-the-counter nasal sprays.
These sprays help with a runny nose, pollen allergies, blocked nose, stuffed or itchy nose, and several other conditions.
Such sprays do not possess any side effects and are quite easy to use.
You may not even need to stand at the washbasin, but some tissue papers alone will do the job. 
Clean inside your nose by taking steam
Steam helps in cleaning the nose and throat in the simplest way.
Even if you are someone who struggles with the sinus, you can go with the steam method. 
Simply either take a steamer or boil 2 to 3 glasses of water in a big vessel. 
Once the water is boiling hot, keep it on a flat surface, place a towel on your head and start inhaling the steam with your nose. 
Within a few minutes, you will start feeling the need to clear your nose. Here, take tissue paper and blow out all the mucus from your nose. 
Facial Steamer Nano Ionic Hot Mist Face Steamer Home Sauna SPA Face Humidifier Atomizer for Women Men Moisturizing Unclogs Pores Spa Quality
Nano-Ionic Steam Purify Light --- A new nano-ionic facial steamer is equipped with a purify light inside, which can convert 100% pure water into nano-sized water molecules, reach your skin with purest and most effective condition. Help you clean the dirt and impurities of your skin.
20X Penetration --- It only takes 10 seconds to produce ultra-fine nano-sized steam particles. It is 20x more effective in penetrating the skin. Deeply moisturize, make your face rosy and delicate.
15Mins Golden Time --- This facial steamer allows you to enjoy 15 minutes of skincare golden time, this is the best time limit. It should not be too a long or too short a time, otherwise, it will have a bad effect on the skin, not enough hydration or steaming for too long can cause skin injury.
Professional Facial Care --- You can use a ionic humidifier steamer to solve different skin problems and relieve sinus troubles. Improve the absorption rate of the skincare products you use. It will no noise is generated when you used it, which can enjoy relaxing, spa-like facial sauna treatments at home with nano steam.
High Evaluation --- In order to ensure safe use, our facial steamer have been tested to applicable standards and obtain UL certification. It has nice appearance and petal-like nozzle. Attractively packaged to make a great gift for girlfriends, wives, mothers and other loved ones.
Can you swab your nose by Rubbing Alcohol?
While using Isopropyl (Rubbing) Alcohol in the nose is not recommended, some professionals swear by Ethyl Alcohol.
Using an Ethyl Alcohol swab helps in reducing bacteria that can lead to infection inside your nose. 
Here is how you can swab your nose using Ethyl (Rubbing) Alcohol.
Firstly, take a soft tissue and clean your nose well from the inside. 
Now take a cotton swab and dip it into 60% Ethyl Alcohol (do not go for a higher concentration). 
Using the same swab, clean your nose well from inside for 20 to 30 seconds (both nostrils).
Let the nostrils dry on their own, though do not blow them out. When the Alcohol solution drips, you can clean it with a tissue. 
Sale
Care Touch Alcohol Prep Pads, Medium 2-Ply - 400 Wipes
STERILE - Each pad is gamma sterilized, individually wrapped, and sealed to keep it sterile and to prevent leakage or drying out
2-PLY, ABSORBENT - Saturated with 70% isopropyl alcohol for optimum protective action
PERFECT FOR HOME USE - alcohol prep pads are a must-have for home first aid kits or for regular use to prepare the skin for injections
WE CARE BECAUSE YOU CARE: You care about your health, and we care about you. Care Touch is committed to providing the best quality products to our customers.
400 medium, 2-ply alcohol prep pads
Is it safe to put Peroxide in your nose?
Yes, Hydrogen peroxide, which is chemically known as H2O2, is commonly used inside the nose.
The process of using Peroxide inside the nose is known as Otolaryngology.
It is known for its usage as a nasal spray or on the mucous membranes as gargling. 
Essential Oxygen Food Grade Hydrogen Peroxide 3%, Natural Cleaner, Refill, 32 Fl Oz
Contains One - 32 fl oz Bottle of Food Grade Hydrogen Peroxide
It Works! The ultimate cleaner for 1st AID cuts and scrapes; BODY ears, throat and diffusers; HOUSEHOLD counters, surfaces, cutting boards, laundry, stains, toothbrush and baby gear; FOOD nuts, seeds, grains, veggies, fruit, meat, fish and chicken; PETS oral care and skunk odor; and PLANTS vase water and sprouts.
It's Clean! Free of toxic stablizers found in brown bottle peroxide. NON GMO. Great for homes with gray water systems.
It's Safe! Won't burn like 35% or even 6% H202
It's Planet Positive! It's good for the environment making grass greener and oceans cleaner.
Is it ok to use Rubbing Alcohol in the nose for a covid test?
No, one must not use Rubbing Alcohol in their nose before getting their covid test.
Rubbing Alcohol will clean the nostrils from the inside, and despite the individual suffering from Covid-19, the tests may fluctuate.
Not just that, it will also irritate your nostrils, making it difficult to even breathe.
Wrapping up…
All in all, we do not recommend using Rubbing Alcohol inside the nose.
Not only that, we strongly condemn any internal usage of Rubbing Alcohol as it might develop Alcohol poisoning in individuals.
Though if your concern about cleaning your nose still persists, you can go for several other methods.
While a lot of them are mentioned above, the simplest one is still using a cotton bud/ swab/ tissue and cleaning the nose. Or wash your hand, clean your nose, wash your hands again, and you are good to go.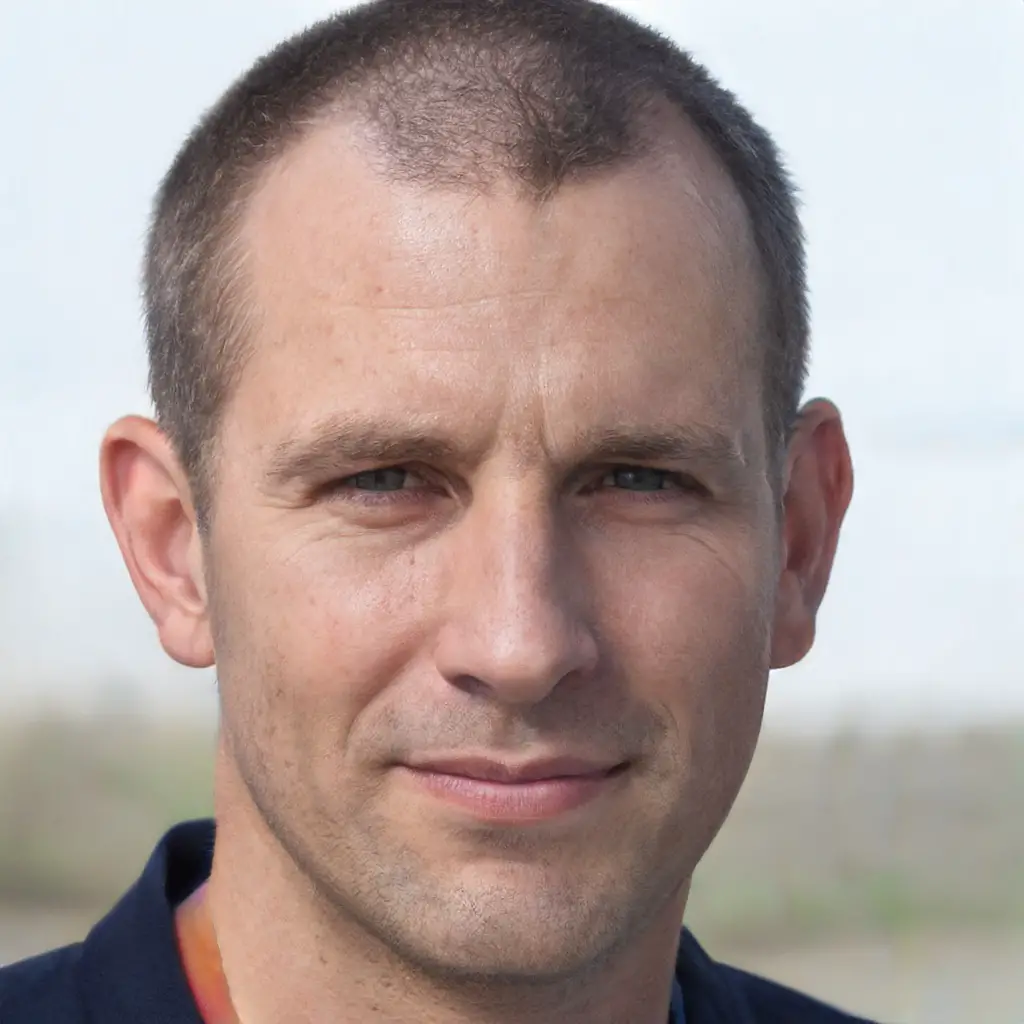 My name is Logan, and I'm a 36-year-old dad who owns a small pressure-washing company in the suburbs of Atlanta, Georgia. My main goal with rubbing-alcohol.com is to show you how versatile isopropyl rubbing alcohol can be! I hope. You find it useful.
We're an affiliate! We may earn a small commission when you make a purchase from product links at no additional cost to you!