Would you drink off the dirty and stained glass all over again? No? Then why smoke again from that filthy Bong.
Smoking from a filthy and dirty Bong not just ruins the taste of your smoke but is also unhealthy for your lungs.
No matter how pristine Bong you are using, a few clouds of smoke, and it definitely needs cleaning. Wonder why you would knowingly inhale all those mold, spores, and bacteria? Fortunately, you don't have to.
Bong cleaning is essential, and there are a number of ways to do the same. You may go the Rubbing alcohol way or the natural way; options vary on the preferences of individuals.
The only thing is to find which of the ways fits rightfully your needs. While every Bong cleaning way has its own advantages and disadvantages, we have put light on most of them.
Let's have a quick look at some of the common information and questions related to Bong Cleaning.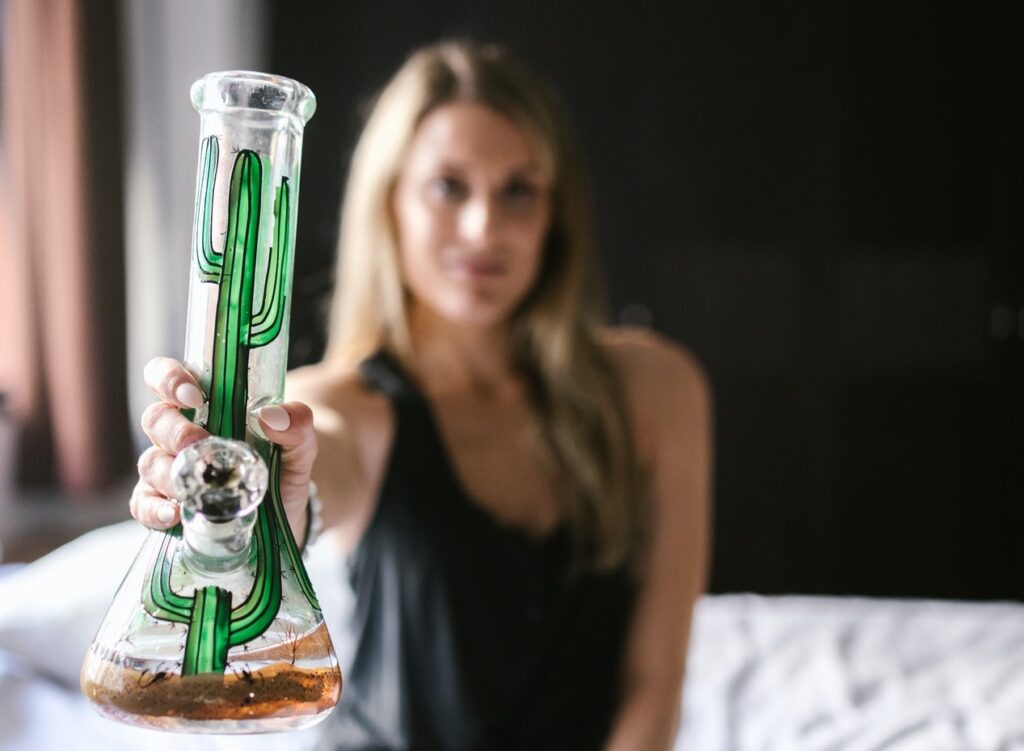 What is the best way to clean a Bong?
According to experts, there isn't just one but multiple ways of cleaning a Bong. However, most of them suggest including Rubbing Alcohol into the cleaning utilities.
The idea may intimidate a few, but at the end of the process, you are definitely going to love the development.
Rubbing Alcohol that is 99% isopropyl alcohol, is one of the common ingredients used for cleaning Bongs around the world.
From real-time Bong users to experts, everyone swears by this product. Rubbing Alcohol is prevalent for Bong cleaning and is also one of the safest solvents to use.
What percent of Rubbing Alcohol is ideal for cleaning a Bong?
Depending upon how light or deep cleaning you have targeted, you can use various percentages of Rubbing Alcohol.
For example, 70% Rubbing Alcohol is ideal for lighter cleaning. For individuals who clean their Bongs more frequently (when it has thin layers of residue), 70% Rubbing Alcohol will do the job.
However, for heavy-duty cleaning, 91% or 99% isopropyl alcohol is advisable.
While using a lower percentage of alcohol, the soaking time may increase. However, with a higher percentage, the process gets done within no time.
How to clean a Bong with 70% Isopropyl Alcohol?
70% Isopropyl Alcohols has more water content, but it still works at par with its purer 99% counterpart (if not better). The understanding here is quite simple.
With more water content, 70% Rubbing Alcohol solution denatures the proteins in the cell wall. Necessarily for killing germs, it behaves as a catalyst.
Cleaning Your Weed Pipe with Rubbing Alcohol | Step-by-Step
Before you begin with the cleaning process, gather all the things you will need. It will include:
70% Isopropyl Alcohol (Rubbing Alcohol)
Coarse salt (Morton's table salt, Epsom salt, Himalayan Salt, or Rock salt, preferably)
Dish Soap
Pipe cleaners
Resealable plastic bag (1 or 2)
Hand gloves
Old towels (for covering your sink or any other cleaning surface)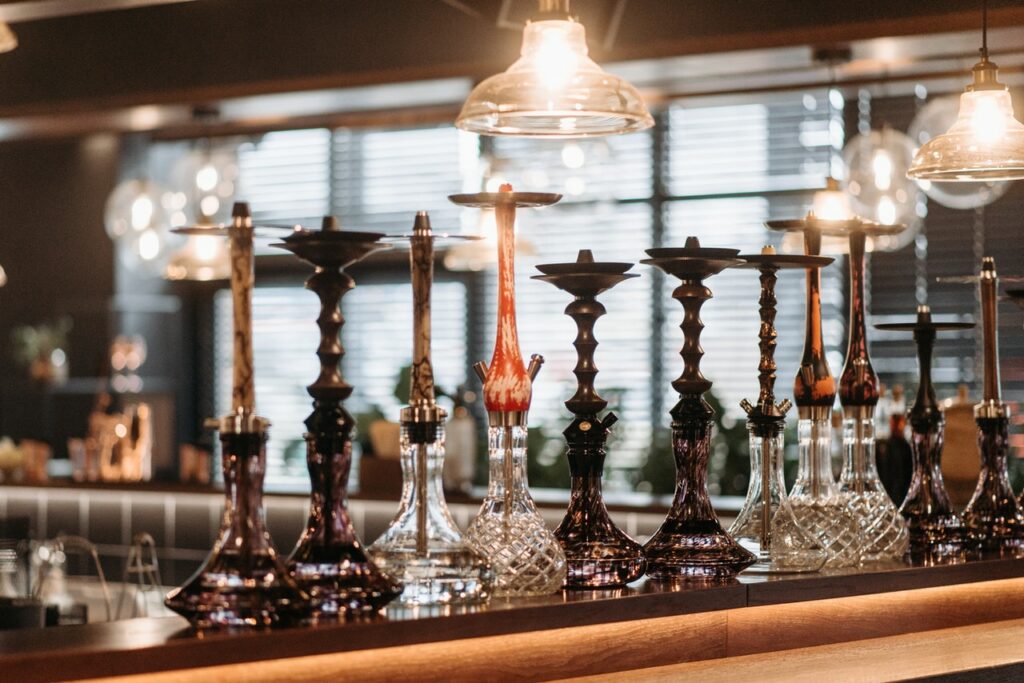 DIY Method of Cleaning a Bong with Rubbing Alcohol
Note: Put disposable hand gloves on before beginning the process.
Firstly, remove the bowl, stem and all other detachable parts.
Rinse every single piece with water and get rid of the gunk. Avoid rinsing at the sink; instead, use a plastic bag.
Now take a resealable plastic bag, and place the dissembled Bong inside. Avoid doing the process in a sink as the Bong resin may stick to its side and later becoming difficult to remove.
Add Salt inside the plastic bag. Avoid pouring it all at once but try to sprinkle evenly. Make sure you sprinkle a healthy amount of Salt.
Now pour in the 70% Isopropyl Alcohol solution, and it should be enough to immerse the Bong halfway.
Now seal the bag very finely and shake it lightly, making sure the alcohol and salt solution is reaching every part inside.
Depending upon how dirty the Bong is, leave the bag as it is for 30 minutes. The longer you leave, the better alcohol will react to clean the Bong. However, there would be no need to go over 30 minutes.
Now carefully remove the Bong pieces and dispose of the entire liquid either into the toilet bowl or the dust bin.
Further, take the pipe cleaners, soak them into alcohol solution and scrub the nooks and crannies of the Bong.
Now rinse all parts of Bong under running water and then let it soak into warm water and soap solution for 5 minutes. Scrub again if you see any residue is left.
Now assemble the Bong, fill it with soap and water solution and give it a good shake.
Lastly, rinse under clean water.
Before you use it again, make sure the Bong is dried out completely.
How to clean a Bong without Isopropyl Alcohol?
Isopropyl Alcohol is by far one of the fail-proof ingredients for cleaning a Bong; however, it isn't the only one.
Yes, there are several other commercial solutions as well home remedies that make cleaning a Bong easier.
Here's how you can clean a Bong without using Isopropyl Alcohol.
more ways to clean a Bong:
Dissemble and rinse all the parts of Bong.
Now take a bowl and prepare a Vinegar and Baking Soda Solution.
Spread the solution evenly inside and outside on the Bong and leave it for about 20 to 30 minutes.
Now using a cleaning brush, scrub the Bong lightly.
Lastly, rinse it with lukewarm water followed by a cold-water rinse.
Similarly, instead of Vinegar and Baking Soda, you can also use Lemon Juice and Dishwashing liquid.
You can also clean your Bong using Denture tablets. For doing the same,
Take a large plastic container or a bucket.
Make sure the container is big enough to immerse an entire Bong till the head.
Now place the Bong inside the container and pour in hot water (not boiling hot).
Now add 3 to 4 Denture tablets into the container.
Let it rest for 25 to 45 minutes.
Now remove the Bong, give it a light rub (wherever required), and rinse it thoroughly under clean water.  
Commercial Solutions for cleaning a Bong:
GRANDMASTER SMOKE Bong Cleaner
GRAND MASTER SMOKE (32oz) Soak & Wash Biodegradable Formula - Bong Cleaner / Glass Pipe & Hookah Cleaner - Cleanse + Deodorize, Restores 420 & 710 Heady Glass Back To New - No Shaking/No Scrubbing
SUPERIOR SOAK & WASH BONG CLEANING / GLASS PIPE CLEANING FORMULA - NO Acetone, No filler salts, No abrasives - for 420 & 710 glass pieces of all shapes and sizes. Cuts down smoke grime + resin deposits (deeply layered into your glass) restoring glass pieces of all shapes & sizes BACK TO NEW!
SIMPLY GET MORE FOR LESS - 50% MORE formula with Grand Master Smoke then other brands (when compared to *per bottle ounces) because we know you have dirty pipes, monster dab rigs & big boy bongs to clean
MADE FOR SMOKERS BY SMOKERS - If you only smoke the best then only clean with the best, because smoking is a lifestyle. NO NEED TO RECKLESSLY SHAKE delicate glass and ceramic pieces nor use abrasive brushes that can scratch & damage your pieces. Cleans deep into hard to reach areas of percolator chambers resulting in clean clear results
ELEVATE THE SMOKE SESSION - Properly cleaning and maintaining your most praised glass pieces with Grand Master Smoke results in smoother, cleaner, bigger smoke rips while enhancing the taste and smell of Terpenes.
ACCEPT NOTHING LESS THEN THE BEST! Gentle enough to clean your most intricate smoking pieces and tough enough to revive BACK TO NEW any; ✓ pyrex glass, metal & ceramic-based water pipes ✓ glass down stem ✓ percolator chamber ✓ dab oil rig ✓ quartz banger ✓ dab tool ✓ hookahs ✓ 710 rigs ✓ water bongs ✓ bubblers
Formula 420 Glass Metal Ceramic Pipe Cleaner
Green Piece Glass Cleaner
Green Piece Glass Cleaner 1 Bottle-16 oz
Amazing "Earth Friendly" Biodegradable formula
1 of the 16 Oz bottles of Green Piece Cleaner
Amazing for TV Screen, Cell Phones, Windows, Computers, Metal, etc
Shines your piece - Deodorizes - Super easy to use
KLEAR Kryptonite Glass Cleaner
KLEAR™ Kryptonite Glass Cleaner | The Coat, Relax, Rinse Cleaner | 470ml Bottles | Pipe Cleaner | 2 Pack (32 oz)
PROTECT YOUR INVESTMENT! NO MORE SHAKING OR SCRATCHING: KLEAR KINE eliminates the need to recklessly shake your delicate glass or ceramic pieces with abrasive material. The simple "Coat, Relax, Rinse" solution cleans percolators, down stems, bowls, and other places that are difficult to clean with salt and isopropyl alcohol.
NO HARSH CHEMICALS: All of our Kryptonite products have been scientifically formulated in a lab and contain no harsh chemicals or abrasives. We did this in order to create a safe, easy and effective cleaner that gets the job done without all the damage that other cleaners on the market cause.
TESTED: The entire family of Kryptonite cleaners has been designed and tested by scientists and chemists specifically for cleaning glass and removing tar & resin. Kryptonite's clay-based, water-soluble product is EPA compliant and therefore gentler to the environment than other competitive commercial products.
HOW IT WORKS: Kryptonite glass cleaner is a clay-based cleaner. It uses clay to absorb tars and resins working as an encapsulator. This process is similar to what happens when using kitty litter on an oil spill in your garage. This formula was scientifically engineered to work on hands, clothing, tools, hard surfaces like sinks and countertops, trays, tubes and other surfaces.
How often should your clean your Bong?
If you are smoking out of a Bong that isn't cleaned regularly, there isn't anything grosser than that.
Not only are you playing with your smoking experience but also keeping your lung health at risk.
Cleaning a Bong regularly is as important as bathing. Yes, too much to say, but it is ultimately the truth.
If you are a heavy smoker, make sure you use Bongwater, not for more than one or two days.
If you are a casual smoker, clean the Bong after every use. This is definitely going to make the process easy as you don't have to fight with tough residues every time.
Benefits of Cleaning a Bong Regularly
Cleaning always brings positivity, be it your home or the Bong.
Here are a few benefits of cleaning your Bong.
If the Bong is clean, the water filters better.
A dirty Bong with dirt and gunk can make you sick. Though cleaning it will lessen all such changes.
A clean Bong smells nicer, whereas a dirty one smells nastier.
If you aren't cleaning your Bong regularly, that one cleaning after long will give you hard time.
Wrapping up…
If you made it to the end, we hope you can now clean your Bong easily at home. For the easiest deed, we recommend you use Rubbing Alcohol, as it will not only make the process quick but will also leave your Bong squeaky clean every single time. Remember cleaner the Bong, the happier and healthier the smoker.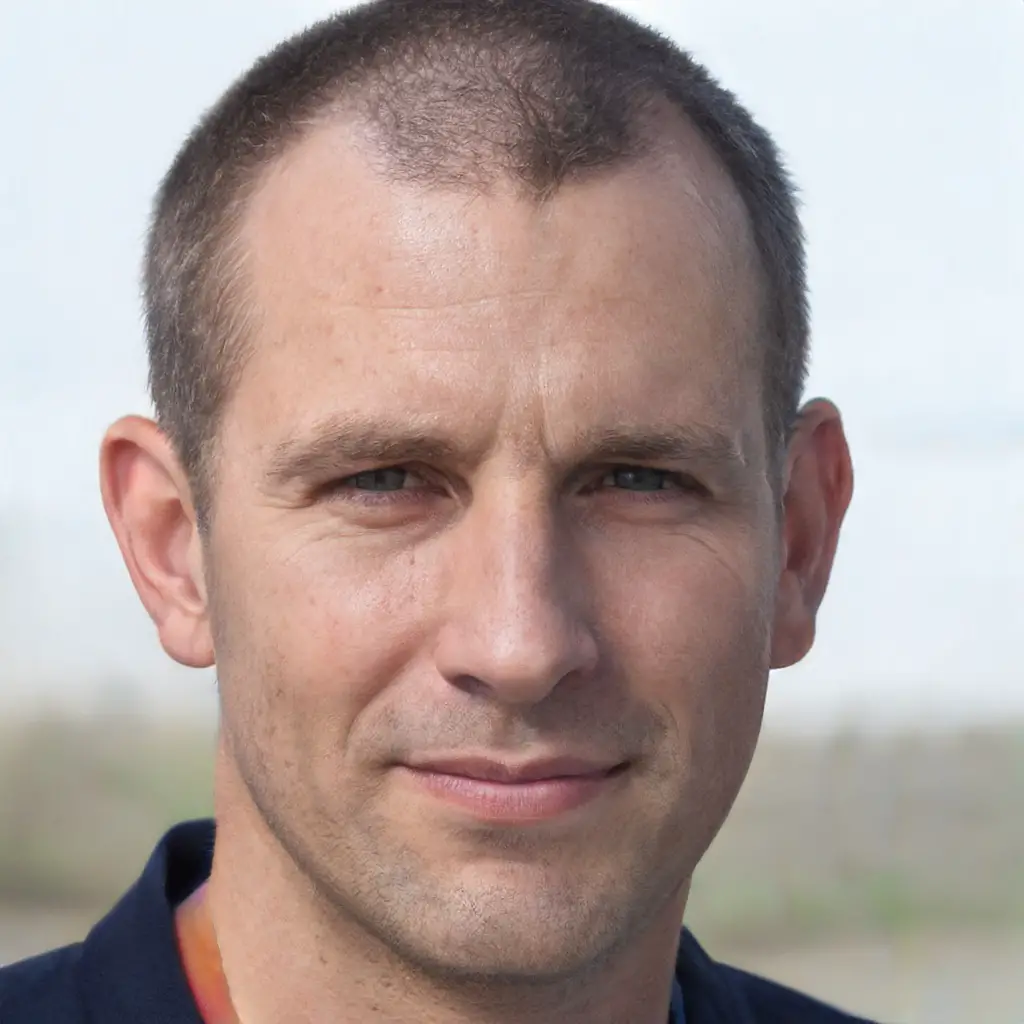 My name is Logan, and I'm a 36-year-old dad who owns a small pressure-washing company in the suburbs of Atlanta, Georgia. My main goal with rubbing-alcohol.com is to show you how versatile isopropyl rubbing alcohol can be! I hope. You find it useful.
We're an affiliate! We may earn a small commission when you make a purchase from product links at no additional cost to you!