Rubbing alcohol is a wonderfully versatile solution that can be used for everything from cleaning the house to treating various aches and pains. However, what if you were to mix rubbing alcohol and vinegar? I'll go over whether or not you can do this, and why you should.
So can you mix rubbing alcohol and vinegar? Yes, you can mix rubbing alcohol and vinegar. A mixture of rubbing alcohol and vinegar can be used to make a wide range of cleaning solutions.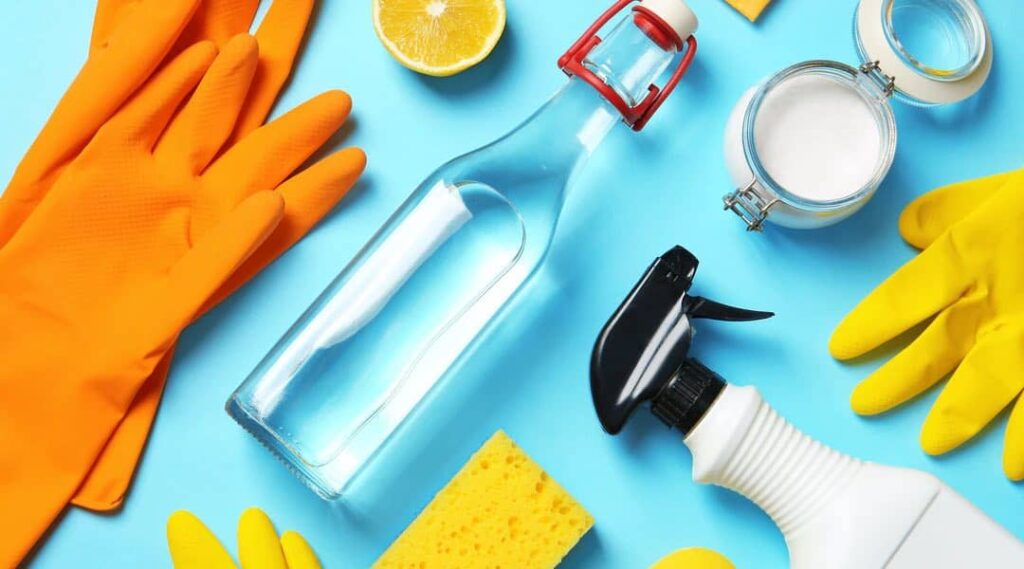 While that may answer your question, I'll be taking a more detailed look at how you can mix rubbing alcohol and vinegar, including the recommended proportions, the type of vinegar you should be using, and more. I'll also discuss the various applications of a rubbing alcohol and vinegar mix.
Mixing Rubbing Alcohol and Vinegar
When people wonder whether or not you should mix rubbing alcohol and vinegar, they're typically worried that one of the substances will neutralize the other and lessen the effectiveness of the mix. Thankfully, rubbing alcohol and vinegar work well together, and mixing them can make up for the weaknesses of the other.
Here are some of the applications you can use a rubbing alcohol and vinegar mix for:
Ear flushing or treating ear infections
Cleaning and disinfecting
Using Vinegar and Rubbing Alcohol to Flush Your Ears
This is by far the most common application for a vinegar and rubbing alcohol mix, and it can be used to both clean and treat your ears.
In most cases, people mix a solution of equal parts apple cider vinegar and rubbing alcohol so that they can clean out their ears when they're blocked. This is known as ear flushing, and it helps get any excess earwax out of your ear canals.
However, a rubbing alcohol and vinegar ear flush can help with more than just ear wax. It's also a safe substance that you can use to clear any ear blockage. If you're particularly unlucky, you may have had a piece of debris blown into your ear canal by the wind and you're looking for a way to clean it out.
In the domain of ear treatment, you can also use rubbing alcohol and vinegar to help with an ear infection, but in this case, you'll want to mix the rubbing alcohol with white vinegar. While a rubbing alcohol and vinegar mix may be unable to immediately cure an ear infection, it can help with it.
This is because the combination of acetic acid and rubbing alcohol is effective at killing bacteria and microorganisms that cause ear infections. The acetic acid burns away the bacteria while the rubbing alcohol permeates the cell membranes and dehydrates them until they die off.
The best part of using rubbing alcohol and white vinegar mixes to clean your ears is that they won't do any damage to your eardrum, as it is a lot more resilient than the microscopic bacteria that are causing your infection.
Using Rubbing Alcohol and Vinegar to Clean
Rubbing alcohol (also known as surgical spirit) can also be mixed with vinegar to create a cleaning solution. Since both substances have disinfectant properties, they can overlap with each other and create an effective and safe way to clean your house.
Essential Oxygen Food Grade Hydrogen Peroxide, Natural Cleaner, 3%, 16 Ounce
Contains One - 16 fl oz Bottle of Food Grade Hydrogen Peroxide
It Works! The ultimate cleaner for 1st AID cuts and scrapes; BODY ears, throat and diffusers; HOUSEHOLD counters, surfaces, cutting boards, laundry, stains, toothbrush and baby gear; FOOD nuts, seeds, grains, veggies, fruit, meat, fish and chicken; PETS oral care and skunk odor; and PLANTS vase water and sprouts.
It's Clean! Free of toxic stablizers found in brown bottle peroxide. NON GMO. Great for homes with gray water systems.
It's Safe! Won't burn like 35% or even 6% H202
It's Planet Positive! It's good for the environment making grass greener and oceans cleaner.
Keep in mind that rubbing alcohol is toxic, so you may want to avoid using it in your cleaning solutions if you have small children or pets who are liable to lick up the mix after you're done cleaning. However, excluding rubbing alcohol can also lessen the disinfectant properties of the mix.
I'd recommend mixing equal parts white vinegar, rubbing alcohol, and warm water to create an effective and natural way to clean your home.
You can either use this solution with a rag to clean surfaces and countertops, or you can even put it in your mop bucket and mop up the floors with it. A rubbing alcohol and white vinegar mix can be used to clean nearly anything in your house.
Here are some other posts that might interest you:
What Kind of Rubbing Alcohol Should I Mix With Vinegar?
There are a few different types of rubbing alcohol, but the most common varieties are ethanol (ethyl alcohol) and isopropyl alcohol.
While these two types of alcohol are broadly similar in their effects, they have a few key differences between each other that you should consider before mixing them with vinegar.
Ethanol is the most common type of rubbing alcohol, and it consists of the type of alcohol that you'd find in an alcoholic beverage that has been denatured (made toxic with additives).
The advantage of using ethanol is that it's likely more affordable and easier to find than iso alcohol.
On the other hand, isopropyl is a slightly more powerful cleaning agent, as it is more effective than ethanol at cleaning up grease stains.
If you intend to use your cleaning solution to clean your floors and you don't have any young ones or pets to worry about, try mixing isopropyl with your vinegar.
What Kind of Vinegar Should I Mix With Rubbing Alcohol?
If you're trying to treat an earache or an ear blockage, the choice of vinegar that you use is typically up to you.
Most people prefer to work with apple cider vinegar because it has a less acrid smell than white vinegar, making it a little more bearable to mix and put into your ear.
On the other hand, when cleaning with rubbing alcohol and vinegar, you'll typically want to use white vinegar.
This is because white vinegar is more effective at killing bacteria and disinfecting surfaces than apple cider vinegar. The only downside is that it will leave an unpleasant smell behind.
If you really can't stand the smell of white vinegar, you can still create a cleaning solution out of rubbing alcohol and apple cider vinegar, just keep in mind that it will be a little less effective in comparison.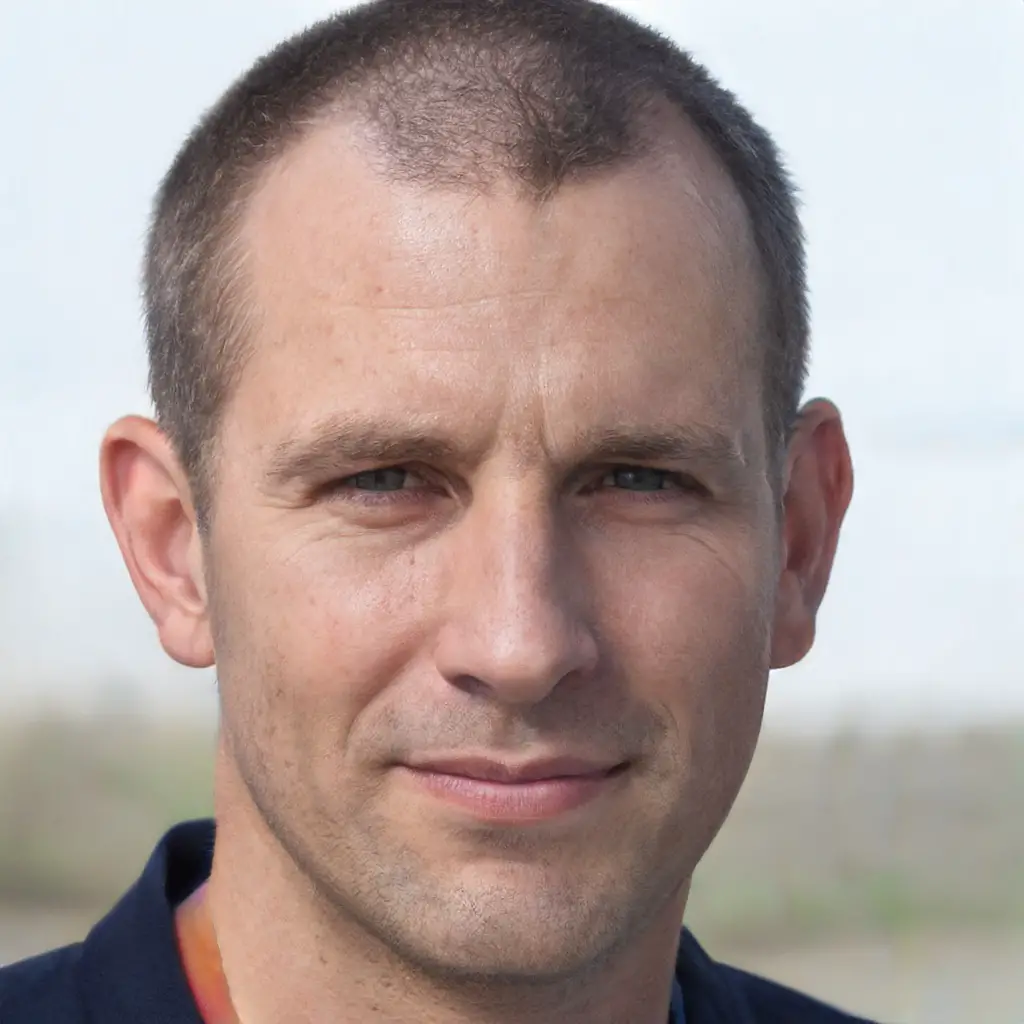 My name is Logan, and I'm a 36-year-old dad who owns a small pressure-washing company in the suburbs of Atlanta, Georgia. My main goal with rubbing-alcohol.com is to show you how versatile isopropyl rubbing alcohol can be! I hope. You find it useful.
We're an affiliate! We may earn a small commission when you make a purchase from product links at no additional cost to you!